Overview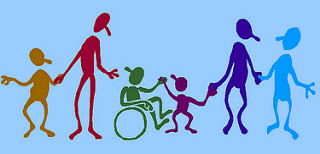 East Lothian Council believes that inclusion, equality and accessibility are essential components for schools to achieve equity and excellence in education for all our children and young people. An inclusive approach, with a celebration of diversity and an ambition for all to achieve is essential to getting it right for every child and raising attainment for all.  
The authority is in the process of developing a new policy detailing the actions required by all learning establishments to achieve this, and aspires to ensure the ongoing development of inclusive practices within East Lothian Council. It complements and is integrated within a suite of policies and guidance which align with the local authority's vision for all its children and young people – Living and Learning in East Lothian.
East Lothian also has a legal duty to prepare a strategy to increase the physical accessibility of the school environment, increase the access to the curriculum and improve communication, especially in relation to the provision of school information, for those pupils who have disabilities. This is called the Accessibility Strategy and is a statutory duty for local authorities. Schools and Early Learning and Childcare settings must take the strategy into account in any management decisions and improvement planning. This policy includes the authority's Accessibility Strategy which covers consecutive three year periods.
In order to ensure this combined policy and strategy meets the needs of our children and young people, we are seeking your views on inclusion and the draft policy itself. Please click the pdf link below located at the bottom of this page under 'Related' before proceeding to preview the draft. You may then complete the brief questionnaire to provide feedback.
Thank you for your participation.