East Lothian Consultation Hub
Welcome to the East Lothian Consultation Hub. This site will help you find and participate in consultations that interest you. Recently added consultations are displayed below. Alternatively, search for consultations by keyword, postcode, interest etc.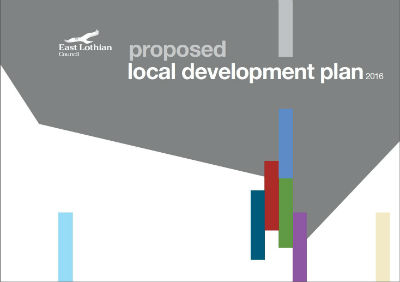 The proposed Local Development Plan is the Council's settled view as to what the final adopted content of the Plan should be. The proposed Plan has now been published for representation and supporting documents are available for consultation.
Consultation ends in 37 days (07/11/2016)
We Asked, You Said, We Did
Below are some of the issues we have recently consulted on and their outcomes.
We Asked:

We asked tenants and registered tenants organisations for their views on our rent consultation and a proposed rent increase of 5%

You Said:

95% of respondents said they were happy with the level of consultation and information they get about the annual rent increase

93% think the rent they pay is good value for money

79% said that they think the proposal to increase rents by 5% is fair

We Did:

All the feedback from the consultation was put in a report for the Council's budget meeting on Tuesday 9th February to inform the Council and Elected Members of the outcome of the consultation. At that meeting a decision was made to increase rents by 5%. We will write out to all our tenants now to tell them what their rent and services changes will be for 2016/17
We Asked:

What you thought of the Draft Plan that had been put together. Specifically we wanted to know what you thought of the vision, values and priorities outlined in the Draft.

You Said:

All of the online responses we received said that they agreed with the vision and values we had outlined and most (84%) said they agreed with the priorities identified. Individuals and organisations also made a range of specific suggestions about the Draft Plan's contents.

We Did:

Many of the points raised during the consultation were incorporated in the development of a Final Draft (you can view the Final Draft below – the amendments made as a result of feedback received are highlighted). The Children's Strategic Partnership met in January 2016 to consider the Final Draft and this will now go to a meeting of the Resilient People Partnership in March. It is anticipated that the new East Lothian Children and Young People's Strategy will be formally launched at the end of March 2016.
We Asked:

We asked local disabled people, their family, friends and carers for their views on Disabled Go.

You Said:

Feedback received suggested that Disabled Go is a useful resouce for local disabled people, their families, friends and carers. However, the need to improve awareness of Disabled Go was also identified.   

We Did:

The East Lothian Partnership will continue to invest in the Disabled Go website and work will be done to improve the promotion of Disabled Go.
During the consultation process, we ask for your feedback, you tell us and then we make positive changes. Public participation is key to our work. See what happens with We Asked, You Said, We Did.