Overview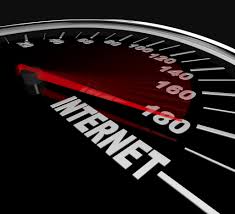 Access to good broadband connectivity is becoming increasingly important in people's lives - for work, learning, accessing services, leisure and just keeping in touch with family and friends. Currently however connectivity varies across East Lothian – meaning that in some of our communities people are finding it
Commercial demand has already seen access to Superfast Broadband* being made available across a number of the county's larger towns, particularly in the west; however current plans do not extend to many of the smaller town and villages across East Lothian. This is where the Digital Scotland Superfast Broadband Programme comes in, a programme designed to provide fibre broadband infrastructure to those areas not covered by commercial rollout plans. Parts of East Lothian have already benefited from this programme  - including premises in Tranent, Haddington and Cockenzie - and more areas are going to as exchanges in Gifford, Longniddry and Pencaitland are due to be able to offer this service in the near future. Find out more about the Digital Scotland programme in your area.
This programme, combined with the current commercial roll-out plans, means that around 95% of premises in Scotland should have access to fibre broadband by the end of 2017 and 85% by the end of 2015. However, given the rural nature of much of East Lothian, there are large areas of the county which are likely to miss out at this stage. 
Knowing this, representatives from a number of rural communities across East Lothian, spearheaded by members of the Haddington and Lammermuir Area Partnership, have initiated talks with Community Broadband Scotland ** to see what can be done locally to improve the situation.
* Superfast or Next Generation broadband services are those capable of providing download speeds of over 24Mbps and make it much easier to perform tasks that involve a lot of data – like watching films or transferring large files.
**Community Broadband Scotland (CBS) is a Scottish Government project led by Highlands and Islands Enterprise. Its role is to work with communities across Scotland to establish community broadband networks designed to deliver improved connectivity in remote and rural areas.
Why your views matter
We want to make sure that people living and working in rural and remote areas of East Lothian are not disadvantaged by not having access to Superfast Broadband.
In order to move forward with our discussions with Community Broadband Scotland, and begin developing a project that will improve digital connectivity in our rural areas, we need to be able to prove that there is interest and demand for Superfast Broadband services from the parts of East Lothian that are unlikely to see significant benefits from either the commercial roll out or Digital Scotland's plans.
Using the best information available at present we have identified a number of areas across the county that appear to be either  'not spots' (i.e. areas that will not be covered at all) or far enough from their local exchange that any improvements made will have minimal impact. These include:
Rural areas around Gifford
Garvald and the rural areas surrounding this village
Athelstaneford
Parts of the wider Pencaitland area (particularly to the south and east)
Stenton and villages in the Lammermuir hills to the east
Dirleton
Rural areas around East Linton
Fenton Barns and the rural areas surrounding this settlement
Drem
Kingston
Whitekirk
Rural areas around Aberlady
Who Should Respond?
We are particularly interested in gathering responses from people living or running businesses in the areas listed above.
If you are based outside these areas but are concerned about the broadband services currently available to your premises you can still fill out the survey – there may well be things that can be done to help!