Overview

On Thursday 30th of April a range of suggestions and recommendations from the Tranent town centre charrette were presented at a public meeting at Ross High School.
This meeting was jointly hosted by East Lothian Council and the Fa'side Area Partnership to provide an opportunity for Kevin Murray Associates (who led the charrette in Tranent) to feedback their proposals to the wider community. Find out more about the Tranent Town Centre Charrette or find the project on facebook.
The images below (in the Related Documents section of this page) illustrate the ideas and options that were presented that night for a range of sites within the town centre.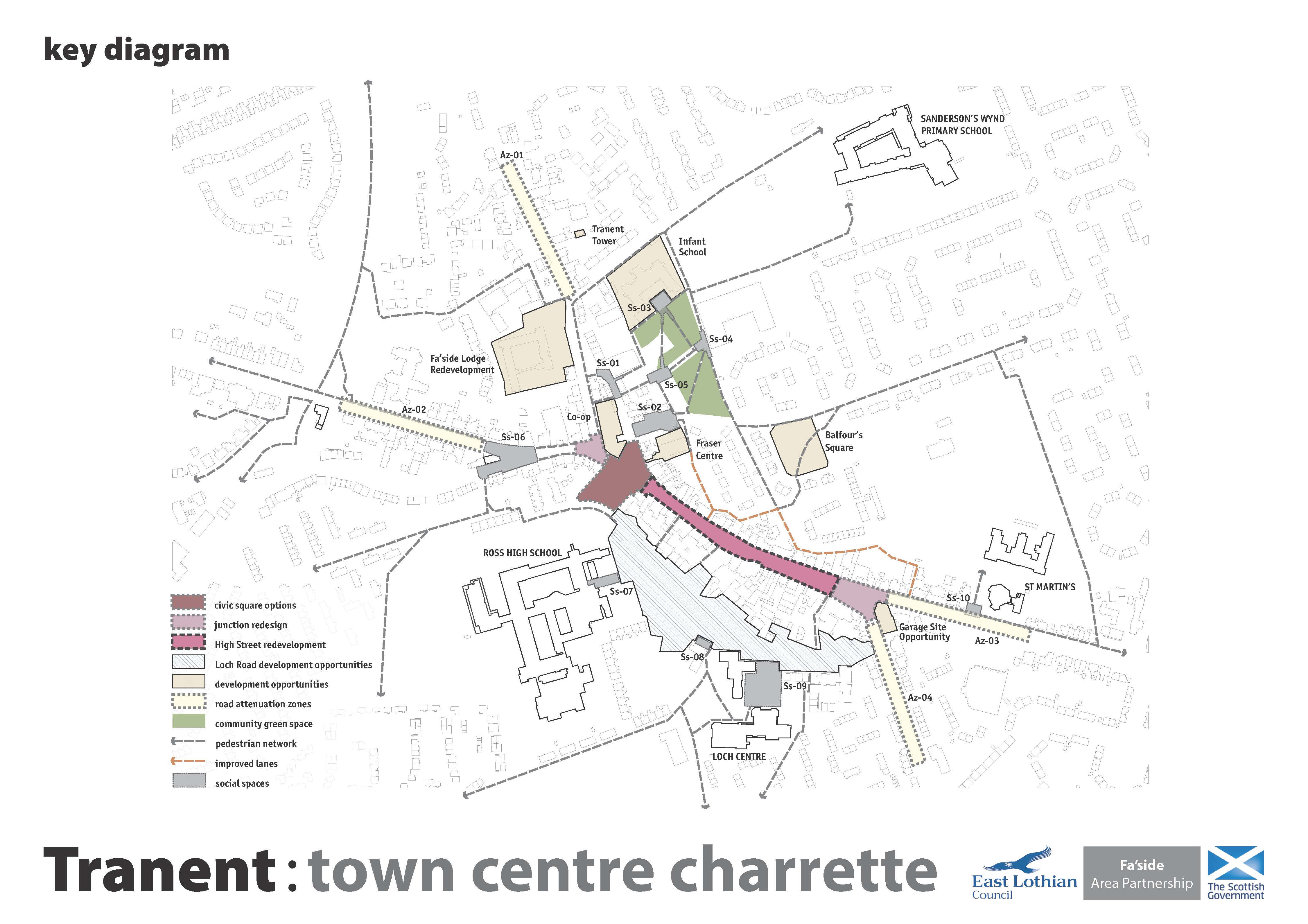 This consultation is part of the process of collecting wider feedback from the local community about these proposals.
Have a look at the ideas shown below and then complete the survey. If you would prefer not to view the images on-line they are also on display in Tranent Library until the 15th of May 2015. The Library also has printed copies of the survey available to be completed and returned at reception.
We would really like to know what you think!
Why your views matter
The ideas shown here have been developed for presentation by Kevin Murray and Associates, working with local residents, business owners and East Lothian Council officers, to begin to address some of the issues and concerns raised by the local community about Tranent Town Centre.
Your feedback will be used by the team to further develop their report and reccomendations for Tranent, which will be presented to Fa'side Area Partnership in June 2015.
More information about the Fa'side Area Partnership and the background to the charrette can be found in our  April newsletter