Overview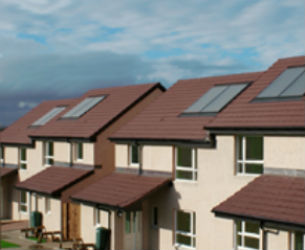 East Lothian Council consults with tenants, tenants and residents groups and East Lothian Tenants and Residents Panel every year on our proposals to increase rents. This year the consultation will end on Friday 6th January.
We will use the results to prepare a report for a special budget meeting of the full council in February 2017. At this meeting, councillors will decide the level of rent and service charge change for council tenants in the year 2017-18. We will then write to tell you what your rent and service charges will be for 2017-18. You should receive this letter at least four weeks before the 3rd April 2017, which is the date your payment will be adjusted, subject to the decision at the council's budget meeting.
Last year, the majority of tenants who responded to our consultation on a 5% increase agreed with the council's commitment to build new houses and to continue with the modernisation of its existing stock. They also said that they thought the rent they pay is good value for money and that the council was proposing a fair increase.
A letter has been sent out to all council tenants telling them how rent money is spent and inviting them to take part in this consultation - you can find a copy of this letter under 'Related Documents' below.
As provisionally indicated, within the budget approved earlier this year for 2017/18 the council is considering a rent increase of 5%. This is the best estimate of what it will take to maintain existing services, continue with the investment in the development of new council houses and maintain and improve our council houses.
How to Have Your Say
If you are a council tenant you will receive a letter and a printed questionnaire through the post over the next week or so. You can either complete and return the printed questionnaire, or you can respond online by following the link below.
If you would like more information or to talk to someone about the rent proposals, please get in touch with Deborah Piner in the Service Development Team - Freephone 0800 413 721 or email tenantconsultation@eastlothian.gov.uk or write to Community Housing, East Lothian Council, Penston House, Macmerry Industrial Estate, Macmerry, EH33 1EX