Overview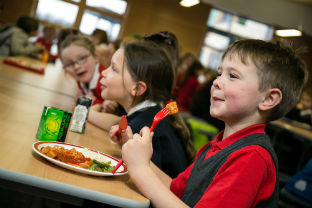 East Lothian Council School Catering is keen to engage with children, parents and teaching staff to encourage support for the school food service and improve the overall service we provide in schools.
The Scottish Government's 'Healthy Eating in Schools' regulations set out the standards for all food and drink provided by the school and local authority. As well as delivering healthy nutritional standards, school food should aim to positively influence food behaviours for future generations.
With this in mind, East Lothian Council School Catering would like to consult with parents from time to time on what food and drink options are offered to pupils at lunchtime.
Our first consultation focuses on the drinks offered at lunchtime in Primary Schools. Results will be collated and fedback to parents and changes to the menu made where appropriate.
You can tell us what you think by following the survey link below.
Paper copies of the survey are also available on request - email schoolcatering@eastlothian.gov.uk or phone 01620 827811