Overview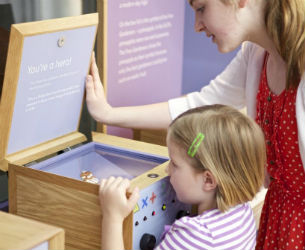 East Lothian Council Museum Service is looking to find out more about their visitors by conducting an in depth visitor study across Dunbar Town House Museum and Gallery, John Muir's Birthplace, the John Gray Centre and Prestongrange Museum.
From the 16th to the 30th of August staff in these museums will be asking visitors to complete a short survey (13 questions) about themselves and their visit to the museum. This exercise will be repeated for two weeks in September and October - this is to allow the views of a cross section of visitors from both summer and winter seasons to be collected.   
Respondents will be asked if they'd like to be involved in further research such as focus groups or completing a longer questionnaire via email from home.