Overview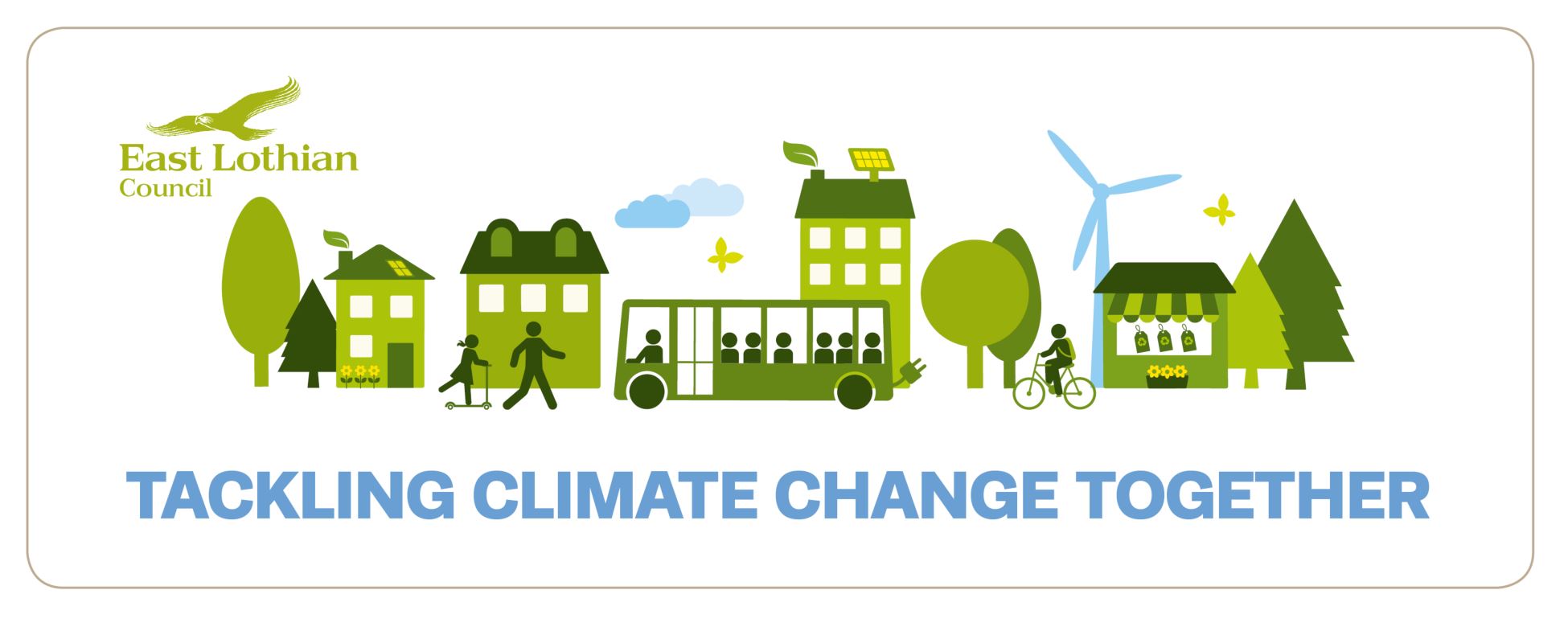 East Lothian Council has developed a Draft East Lothian Climate Change Strategy 2019–2024 for consultation, setting out how we will continue to reduce carbon emissions that cause global warming, adapt to changes in our climate, and improve sustainability.
We would like to hear your views on our proposals for how the Council, and the wider East Lothian community, including local communities, businesses, organisations and individuals, can tackle climate change.
In developing the Consultative Draft East Lothian Climate Change Strategy 2019–24, we have consulted extensively with local people and other partners and stakeholders. This draft document reflects what we have already heard and considered.
The purpose of this consultation is to provide a further opportunity for you to give feedback prior to publication of the final document. We are inviting comments, views and suggestions on our Draft Strategy, including its proposed priority outcomes and actions to tackle climate change across the county. In particular:
Have we captured the key issues and challenges that we face across the county?

Have we set out appropriate priority outcomes?

Are the actions we propose to take considered to be appropriate?
You can view the Consultative Draft Strategy under 'Related' below (an Executive Summary of the Draft Strategy is also available below).
Copies of the consultation documents are available in print, large print and other formats on request by emailing climatechange@eastlothian.gov.uk
Comments and suggestions are invited IN WRITING by 5pm on 22nd July 2019.
 By post to: Sustainable Energy and Climate Change Officer, Strategic Investment and Economic Development, East Lothian Council, John Muir House, Brewery Park, Haddington, East Lothian, EH41 3HA
 By email to: climatechange@eastlothian.gov.uk
 Or by completing our online consultation questionnaire below.
(We have also developed a short survey for children and young people asking what they think is most important in tackling Climate Change in East Lothian - you can find this under 'Related' below)